Contemporary near-frameless aluminium rooflights
Contemporary all aluminium glass rooflights and skylights are the perfect modern addition to your new extension or existing flat roof. Slim outside and a near frameless appearance inside. Whether you choose a fixed or opening version, every one creates a new brighter and more spacious feel to your room.  It's the perfect finishing touch to your property project.  They also look fantastic above our your new patio doors.
Available in standard sizes or made-to-order these transformational glazed rooflights come in a flat or pitched design. Therefore, they're ideal for flat or sloping roofs, eaves glazing and when converting an attic or roof space into a habitable room.
Slimline appearance inside and out
Many models with triple glazing as standard
Self-cleaning or sun-control glass
Strong, secure and weather-resistant
Key Features
Breathe new life into your rooms
The cutting-edge design and engineering create a wonderful feeling of light from above and a more spacious room. Externally you see thin aluminium. Inside a recessed frame creates a look of virtually all glass. The glass edges on the outside have smooth edges and resist the pooling of water when it rains.
Use them in your new extension making the most of the autumn and winter months when daylight is reduced. These elegant and modern glass rooflights are some of the most advanced on the market. Safe, secure, resistant to all weather.  And above all, they look great.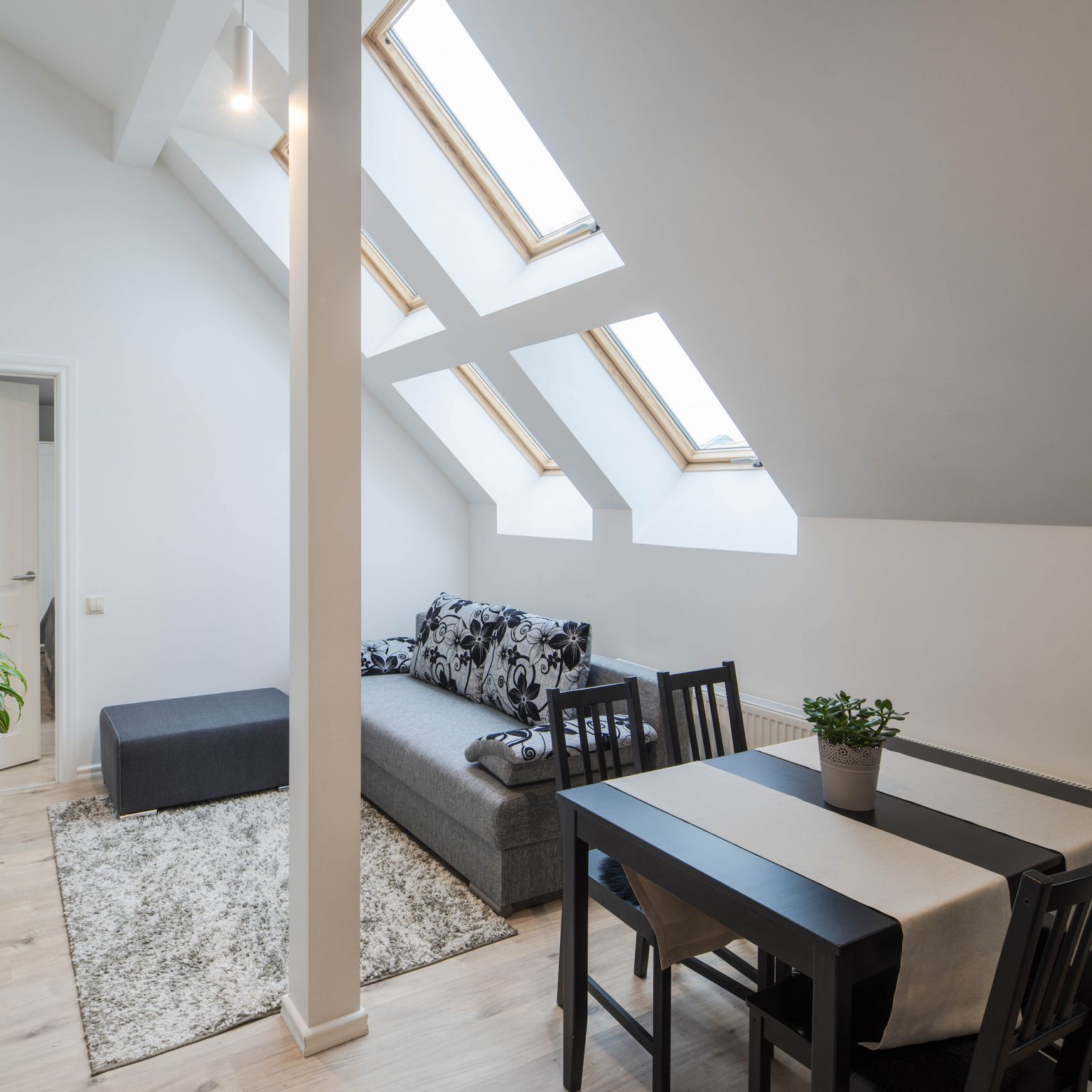 contemporary glass rooflights for any room
Insulated aluminium profiles with a thermal break work with the high-specification safety glass. You benefit from the best in thermal and acoustic performance. Some models come with triple glazing as standard.
The frame profiles come coated in marine grade colours, making these more durable and resistant to sun and rain. A routine clean of the frames is all that's needed to keep them looking pristine for years to come.  The self-cleaning glass provides added convenience too.  Rainwater falls away better.  Bird-dropping and other debris clean off easier.