The bifold for the quality-conscious homeowner
Don't just take our word for it. Architects, designers, demanding clients all specify Schuco for their property projects. High-grade aluminium and first-class componentry deliver a superlative bifold that looks as impressive as it performs.
Highly insulated aluminium profiles blend with our quality double or triple glazed units and creating a focal point bifolding door in your home. Shuco also gives you three folding panels on aperture sizes where most other brands need four.
German engineering and design
Panels up to 1.5m wide
Slim 120mm sightlines
Incredibly smooth slide and fold action
Key Features
Luxury Contemporary bifolding doors
You get one of the slimmest bifolding doors on the market with the Schuco ASS70.  Often copied by other systems but remaining the genuine article.  It's the design and quality of these doors that make them different from other brands.
First of all, are the appealing sightlines at just 120mm at the door mullions with the doors closed.  These great lines, also extend to the perimeter frame, equally slender.  Even better? Panels up to 1.5m wide.  Where other bifolds on a standard 3.6m to 4m opening need four panels, Schuco doors come with three.  Less aluminium, more glass, better views and a superior bifolding door.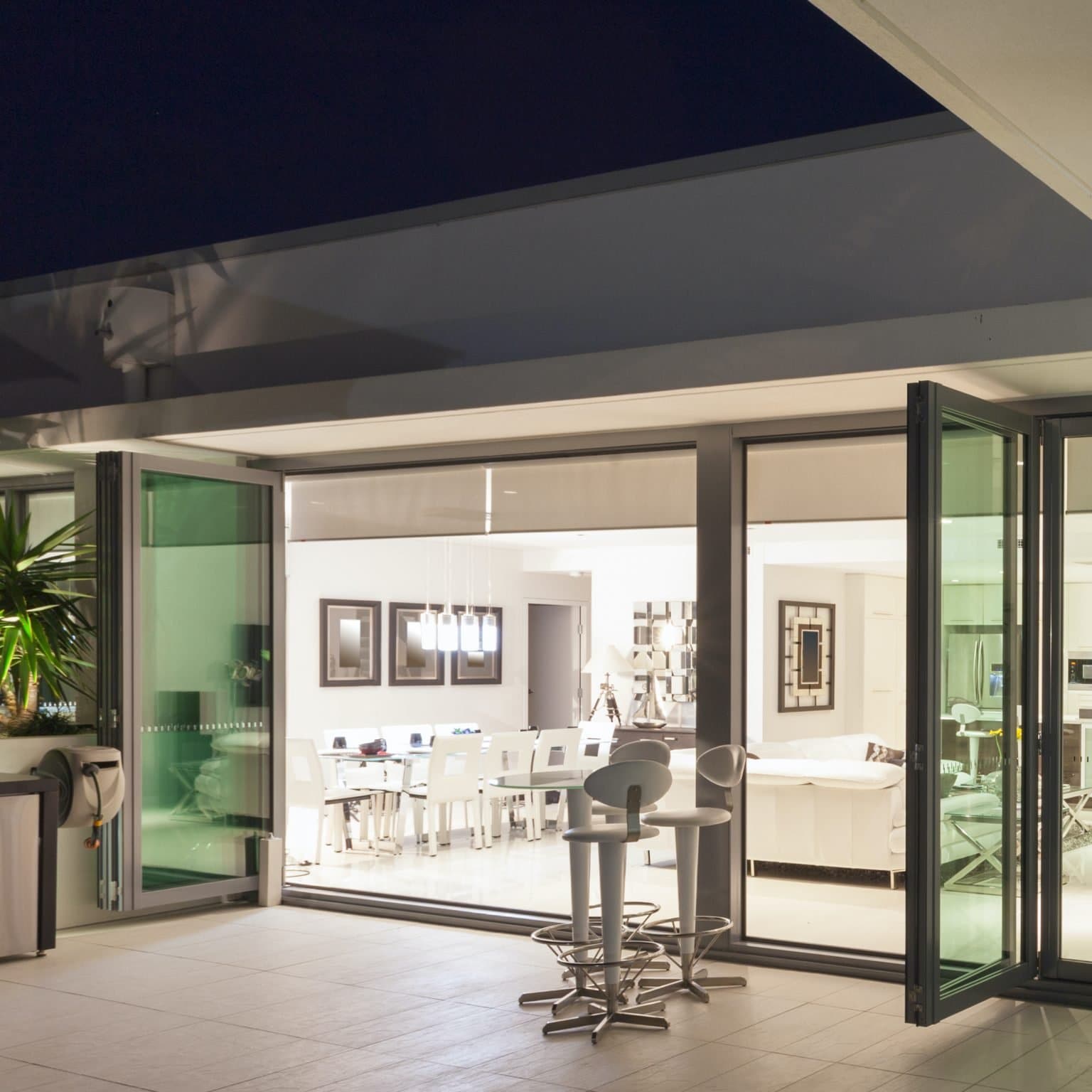 Style, quality and functionality
At the heart of every Schuco bifold is the well-designed aluminium profile.  Multiple chambers, advanced thermal insulation and sophisticated seals create a high-performance, door that's designed to perform faultlessly.
The superior slide and fold action works flawlessly thanks to advanced bottom rollers and top guides.  As a result, the doors are remarkably stable across the entire opening aperture when moving.  As well as this they come with adjustable frame sides making installation easy and less chance of needing adjustment in the future.
Schuco doors come finished off by modern yet discreet architectural grade handles in modern metal finishes.
Design and Specifications
Superior Design and Quality
Extensively engineered and tested to extremes, Schuco bifolding doors promise the best weather protection, thermal performance and peace of mind security.  And they protect your family thanks to finger-safe gaskets between the door panels.
The premium aluminium profiles come protected with a professionally applied surface finish that's low-maintenance and worry-free.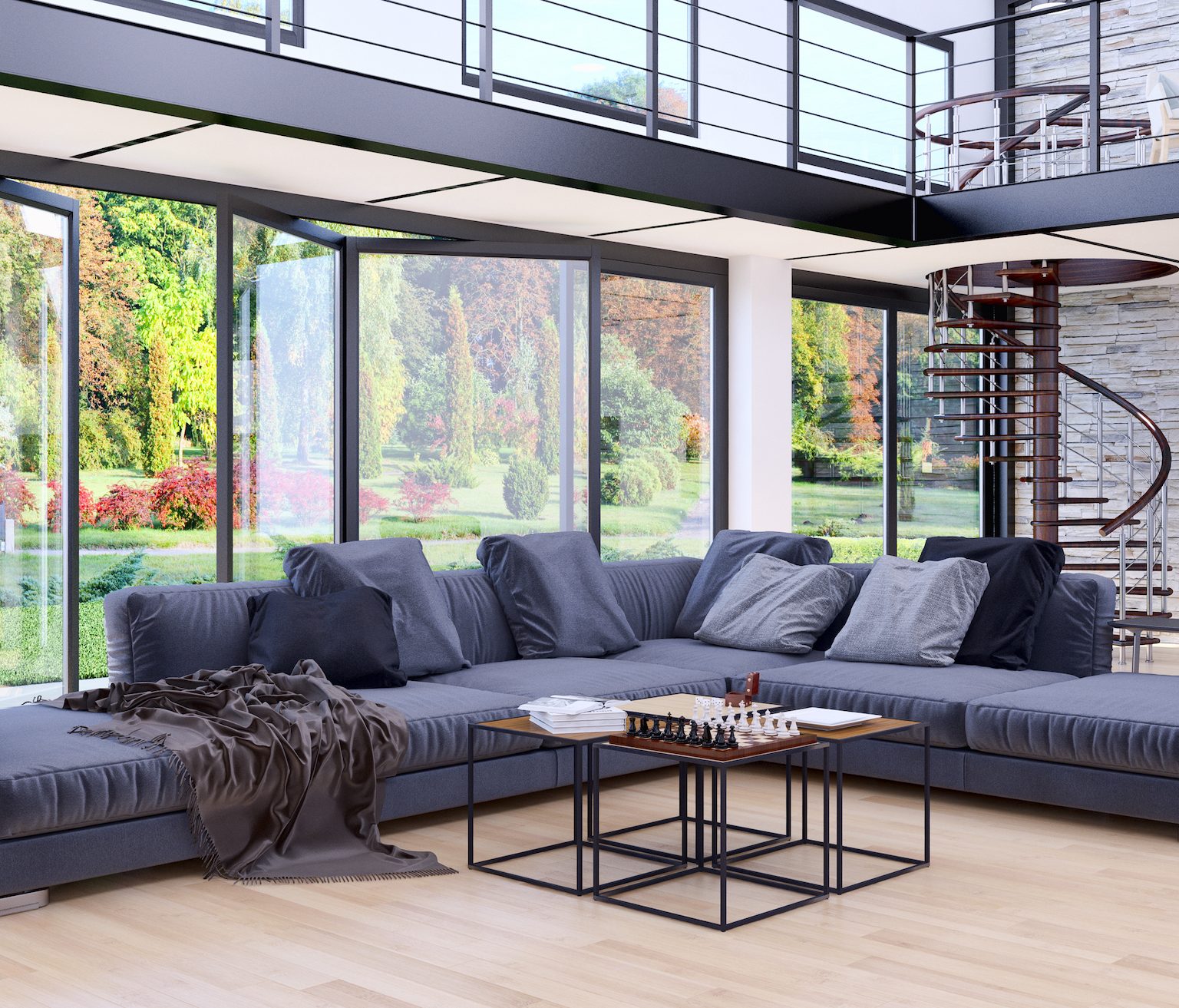 Schuco ASS70 bifolding Doors up to three metres high
With door panel sizes up to 1.2m wide and up to 3.0m high, Schuco ASS70 bifolding doors are perfect for large or small extensions giving panoramic sizes and a true feeling of space. Even better are the choice of threshold options, with full weathering, a flush solution and even a ramp-type threshold for accessibility or interior use.
With doors from two up to ten panels, an open corner solution, opening in or out and faceted doors, there one of the most versatile on the market too. There's even an option with Schuco for an integrated tilt-in window within one door panel for ventilation.
Security and Energy Efficiency
Your heating bills lower, your home safe
Schuco doors come tested to the latest British and European standards for security and energy efficiency.  Furthermore, the paint finish, components and glass also come made and conforming to established building and product standards.
Doors meet current Building Regulations for thermal performance with U-Values of 1.8Wm2K or C-Rating. And if you desire even better energy efficiency, there's an enhanced insulation model and triple glazing available too.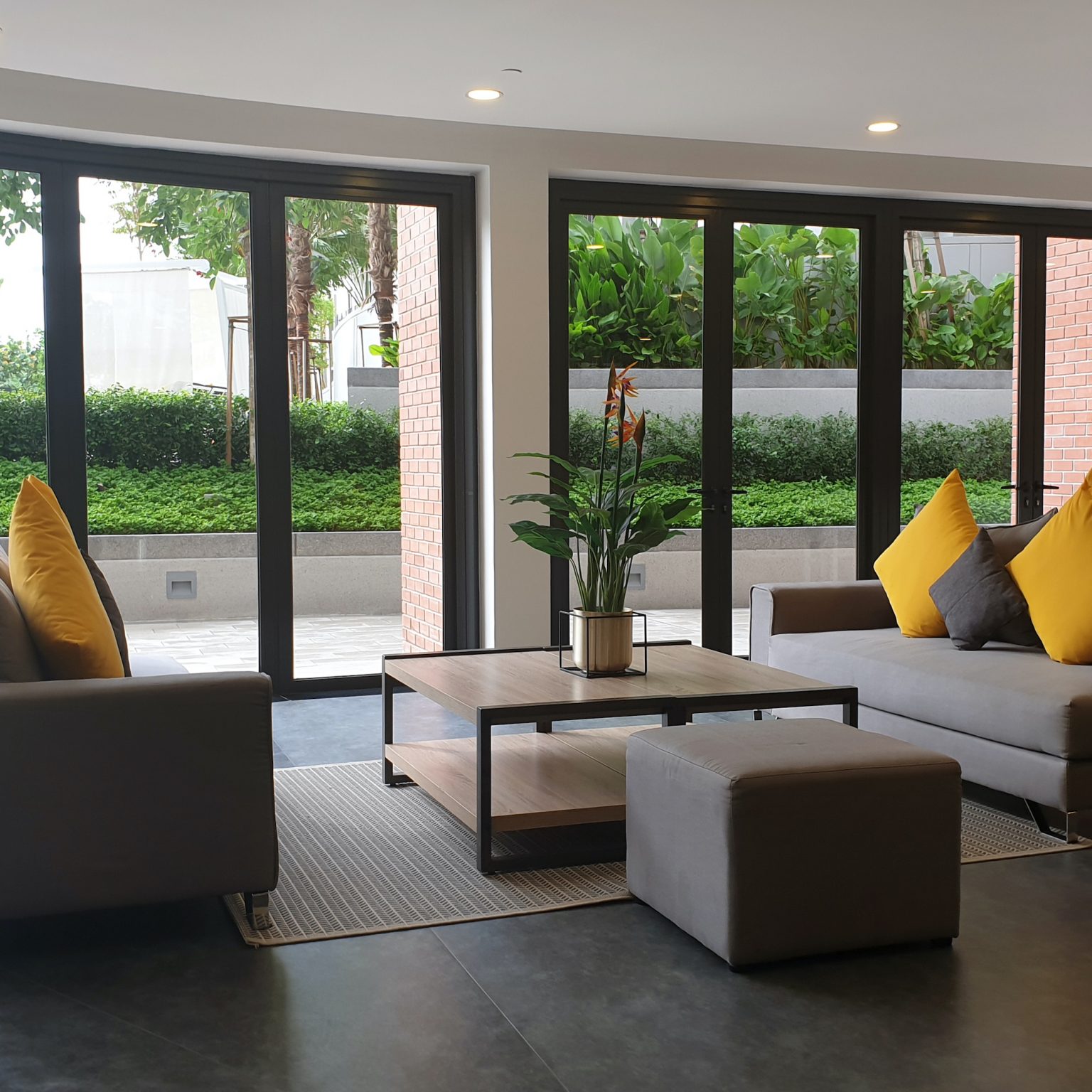 A trusted name in energy efficiency
The Schuco name is well-known around the world, not just for the best glazing system but also for energy efficiency in other industries.  Your doors benefit from this know-how, keeping the heat in your home in winter and keeping the cold out.
With our high specification glass, your new bifolding doors come with toughened safety glass, having a soft-coat low-emissivity coating, warm edge spacer bars and argon gas fill. The combined door and frame combination creates one of the best performing and insulated doors on the market.
Appearance and Customisation
Colours and Options to work with your home
Contemporary grey or black finishes are the most popular.  We've also got more than 150 other shades available and even a different colour inside and out.  Schuco is also one of the best for ultra-modern finishes such as the latest anodised or metallic colours and textured surfaces.
Choosing the right glass gives you even more options for enhanced security, privacy and sun control. Or you can accessorise your new doors with the best in integral glass blinds.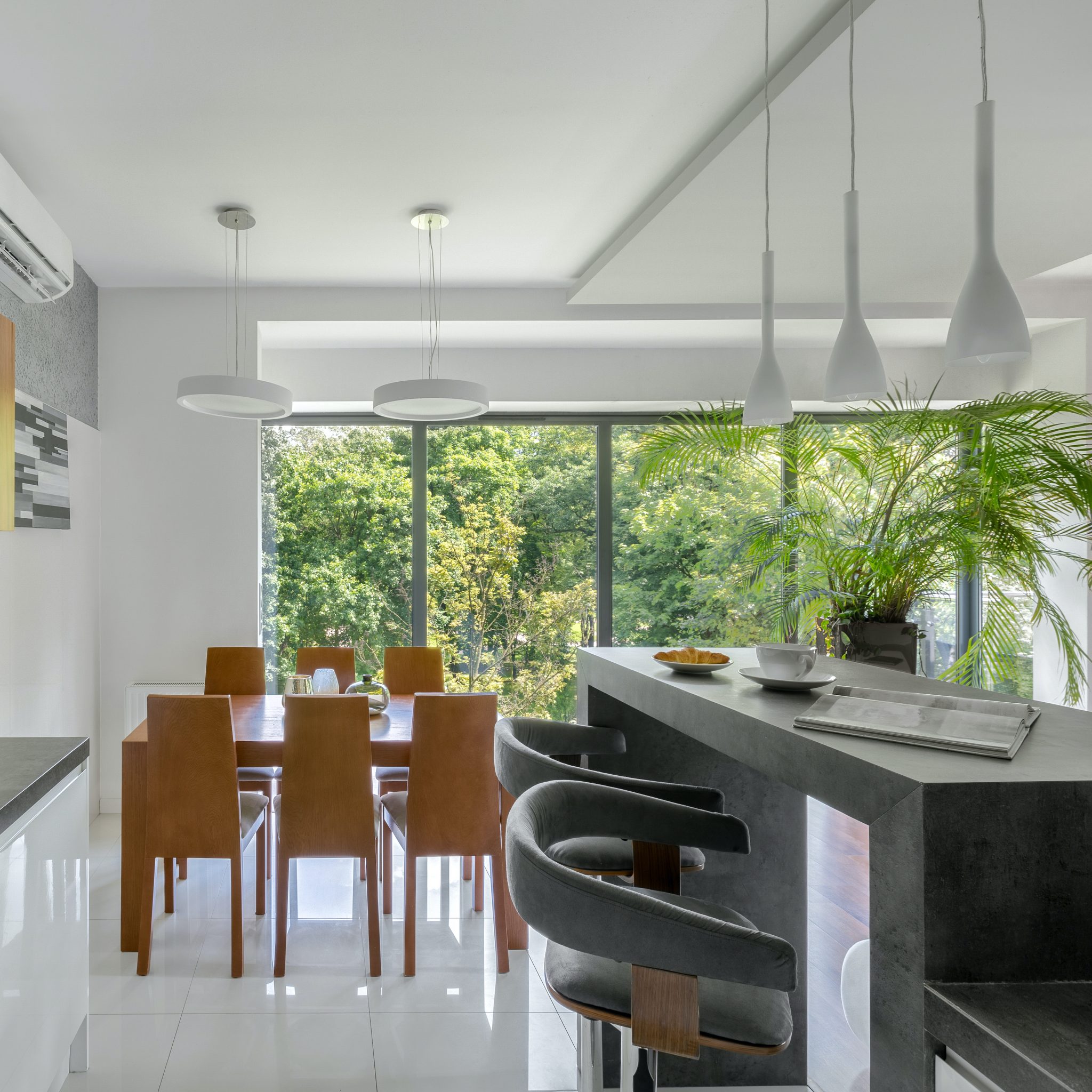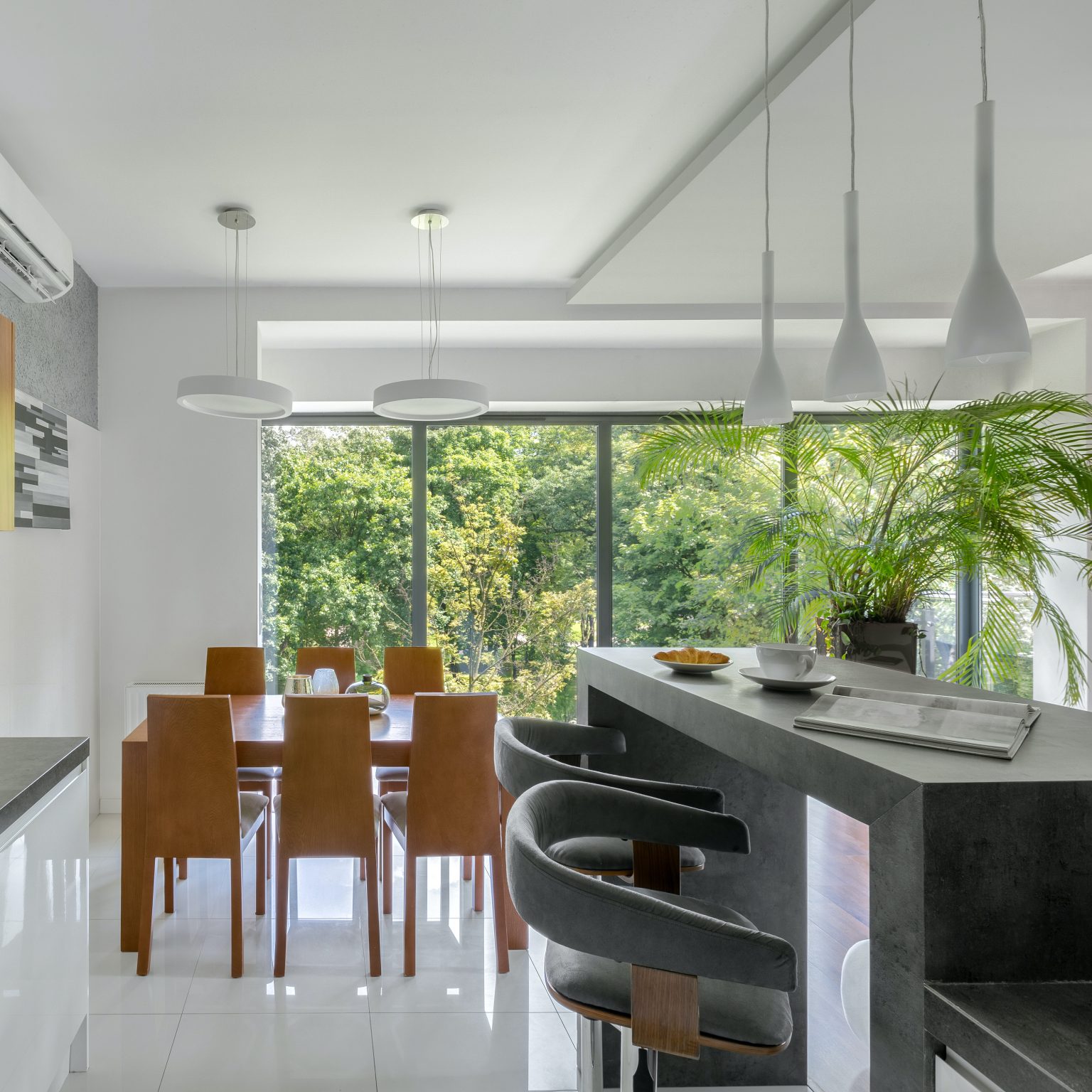 Schuco ASS70 bifolding door made even better
The substantial colour options of every Schuco bifolding door lets you create the ideal room with your bifold as a focal feature.  For the hardware, there are metal or painted finishes in a choice of standard colours.  They accentuate the door perfectly and retain its modern proportions.
We can even help with self-cleaning glass, laminated units for enhanced security, as well as acoustic glass helping, improve noise levels in your home. There's even a glass range designed to prevent fading of furniture and fabrics.
Why choose the Schuco ass70
The Schuco ASS70 bifolding door provides a desirable bifolding door in your home. Regarded as one of the best aluminium systems in the world, thanks to its design, performance and brand credibility. Schuco ASS 70 bifolding doors give you the best in cutting-edge design, high-end German engineering and a top-of-the-line sliding folding door in our range.
Transform your existing patio area or new extension with its modern styling, beautiful lines, and slimline look. To fully appreciate the quality and attention to detail means moving the doors. Once you try them out, the quality and technology are obvious. These doors glide with one of the best sliding folding actions on the market. They're a joy to use.
As well as all this technology and appeal are distinctive Schuco branded door handles, top brand locks and impressive size capability at up to 3 metres high. Integral Blinds
Connect your spaces, open up your home, and fill your room with light. Best of all, Schuco bifolding doors look superb in any setting.
Just one of our prestigious bifolding door brands from aluhome, expertly made, professionally installed, and with a 10-year guarantee. And you can get the same impressive quality with Schuco aluminium windows.