Safety, security and always stylish
Perceived as ultra-modern, yet widely used in both contemporary and traditional interiors.  It's the perfect blend of modern metals, polished glass and fixings that are a feature.
Spaces feel instantly brighter and more spacious. While offering the safety you want, they're long-lasting and only need cleaning as required.
Thick safety glass with polished edges
A choice of metal accents
Hard-wearing and low maintenance
Smooth and polished glass edges
Visually striking glass balustrades
Stylish, functional, long-lasting
Designed for modern living and helping give the illusion of a larger room or hallway.  Every balustrade product comes made to order and with the best quality glass and high-grade metals.
Externally, they provide an effective feature for your patio or decking area while also clearly defining your garden spaces or zones.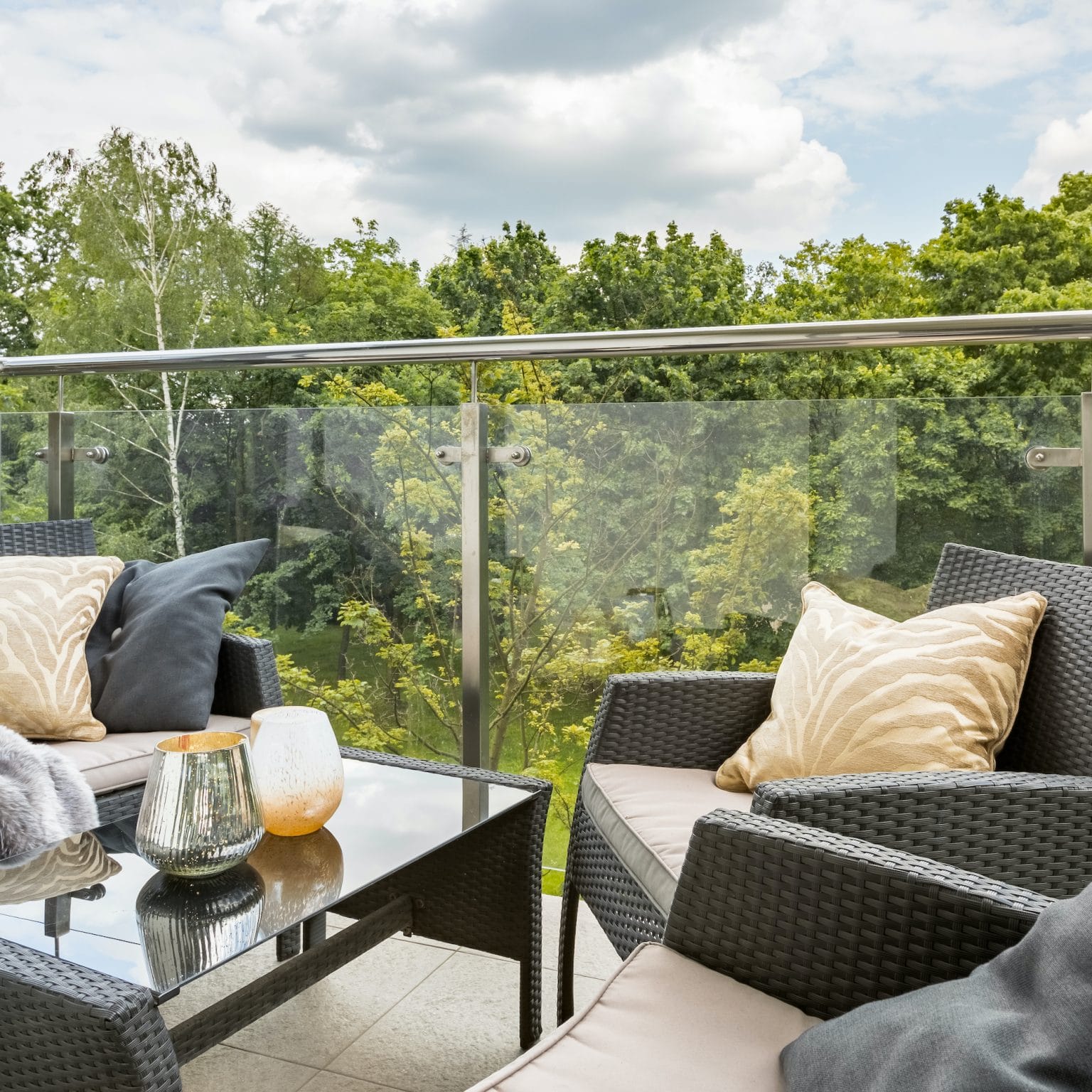 A choice of glass, balustrades and posts
Several different versions of glass balustrades let you choose the best look for your home.  The most popular is the post and glass system where metal posts separate each pane of safety glass.
There's also a frames version where all glass sides remain visible. These come securely fixed with discreet bottom or side fixings.
Quality glass and metals, always in fashion
Let more light through your entire home
For basement conversions, interior or exterior staircases.  The ideal visual feature outside too. A safety barrier when required, as well as a modern way to define a zone in your home.
Professionally installed and expertly crafted, we've got a great range of glass types, railings and posts to choose from.  The optimum flexibility of our glass balustrades also makes them ideal for shapes, curves and angles.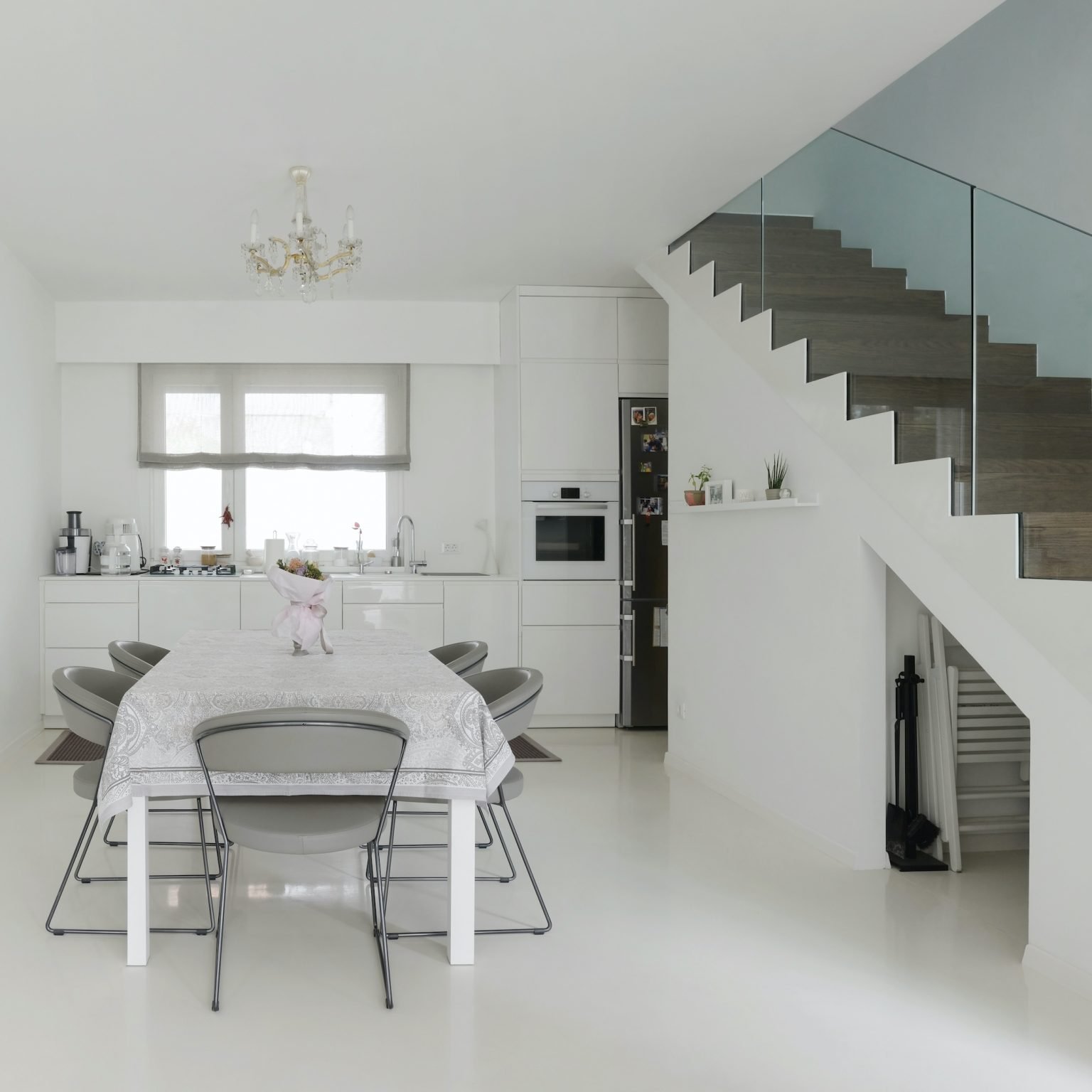 Enjoy glass and quality metals and an illusion of space. Our made to order glass balustrades work inside or outside your home for a modern touch. As well as looking perfect around the home, they are of course, safe and secure.
The ideal accompaniment for staircases, gallery areas, outside decking areas and the Juliet Balcony. Beautiful glass balustrades come with thick safety glass and a choice of metal accents.
Glass balustrades. Complementing your new windows and doors
Our superb glass balustrades enhance a new decking area and work wonderfully with your new patio doors.
Distinctive in design, you get a choice of full metal railings or more discreet metal 'buttons' holding the glass in place. We provide a choice of stainless steel square or round post designs. These also come in a satin or fully polished option.
For your glass, clear is the most popular, but there's also options for acid etched, sandblasted or glass with manifestation lines. These create a visual barrier for added safety.
Fully compliant to the latest standard for balustrades, they provide peace of mind safety and come expertly installed.